Where do you want to go?
ABOUT US
We are a group of people who love fishing, and Punta Mita is one of the best places for this activity. We offer a wide range of fun and exceptional experiences.

We invite you to join us on our exciting range of adventure tours, specially designed to provide you with unforgettable moments. Discover the most exciting experiences that Puerto Vallarta has to offer with our exclusive and distinctive excursions.
COME AND ENJOY THE BEST EXPERIENCE!
Scott H.
⭐⭐⭐⭐⭐
Awesome catching time. Around 20 fish. 10 skip jacks. The rest Bonita,mackerel and that lovely marlin
Matt B.
⭐⭐⭐⭐⭐
We tried several spots before getting some hits. Moved around to find the good temp water and landed 3/5 mahi. Got a bonus Jack cervelle. Saw 2 sailfish but couldn't get them to hit. Sight fished the mahi at the end. It was incredible to the captain run to the front of the boat and cast out to connect with a mahi.
Brian S.
⭐⭐⭐⭐⭐
Great crew. We were the only boat out there to catch a pelagic species. With their help, we landed a 400+ pound black marlin off corbetena. Highly recommend
Wes Ehlers
⭐⭐⭐⭐⭐
Went out January of 2020 on the Kokomo and had an amazing day on the water!!!! The crew really knew how to get us on the fish! The Captain made the best ceviche of our Mexico trip! Thank you Elme and crew.
Anton Visser
⭐⭐⭐⭐⭐
Excellent fishing. We caught a ton of fish in a very short period of time. Boat was in reasonably good shape. Captain and deckhand were very friendly and knowledgeable.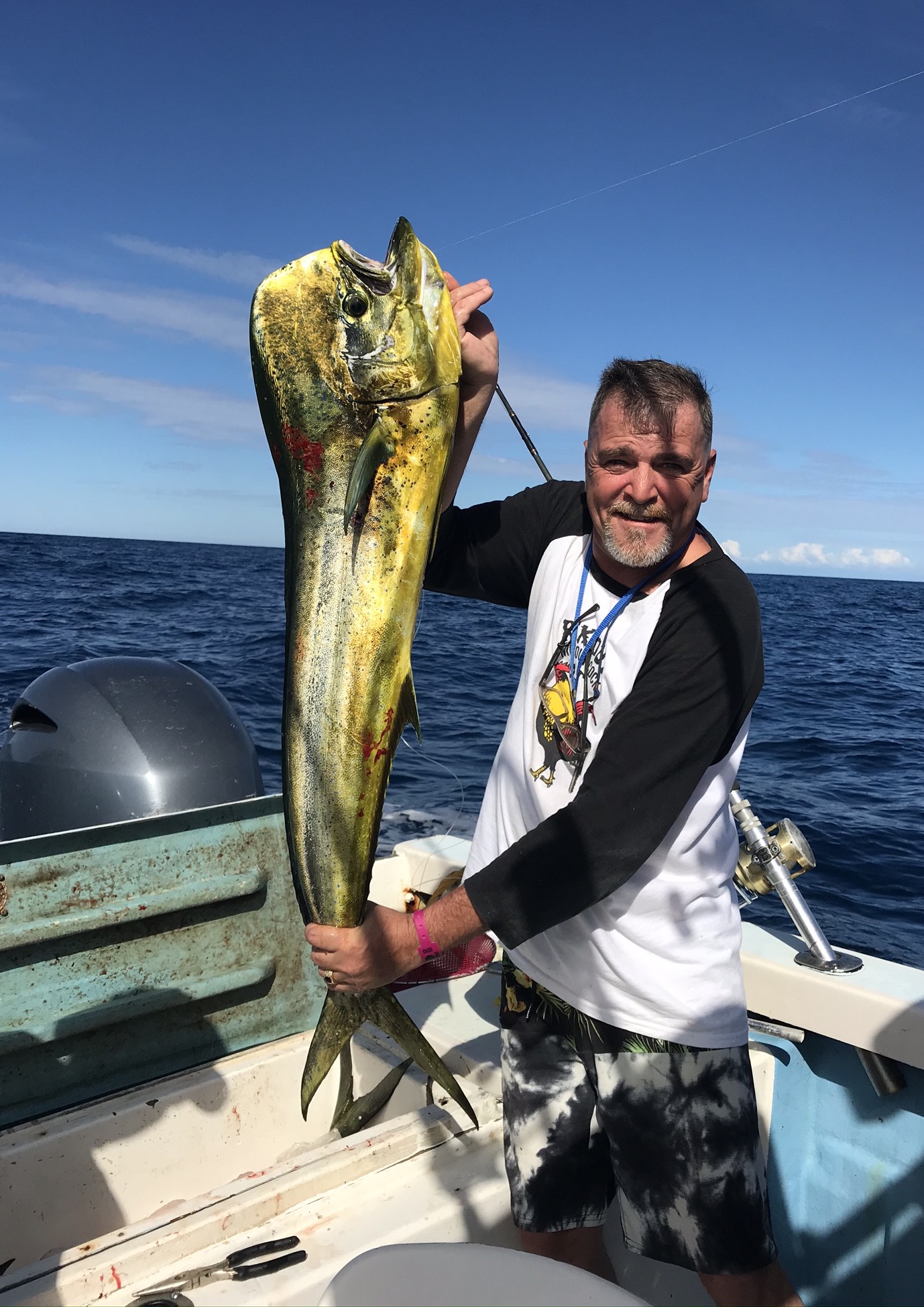 Know more about our Adventures!